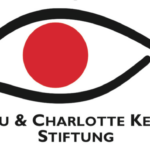 Kerstan ERM Poster Awards
We are pleased that the Tistou & Charlotte Kerstan Foundation  sponsored the poster awards.
Prizes of 1,000 € for the winner and 500 € for the runner-up were awarded in two categories - Scientific or methodological progress and presentation in terms of science communication. The winners were selected by a jury consisting of ERM participants and presented at the meeting's closing ceremony on Wednesday, September 20.
We congratulate the 2023 winners!!